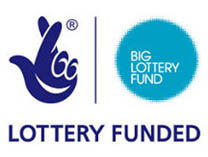 KPAC Community Interest Company is very pleased to announce that it has been awarded Big Lottery Reaching Communities Grant. The Life Skills Project will run over 3 years from July 2012. The purpose of the project is to delivery life skills training to people with disabilities with the aim of promoting independence and encouraging wider social interaction.
A bespoke 10-week programme will be delivered with 8 overlapping programmes running each year. This structure will allow an individual beneficiary to either run through the whole programme in 10 weeks, or drop in to relevant sessions. Family, carers and friends of the participants will also be able to attend the session.
For further information about the project, please contact us.